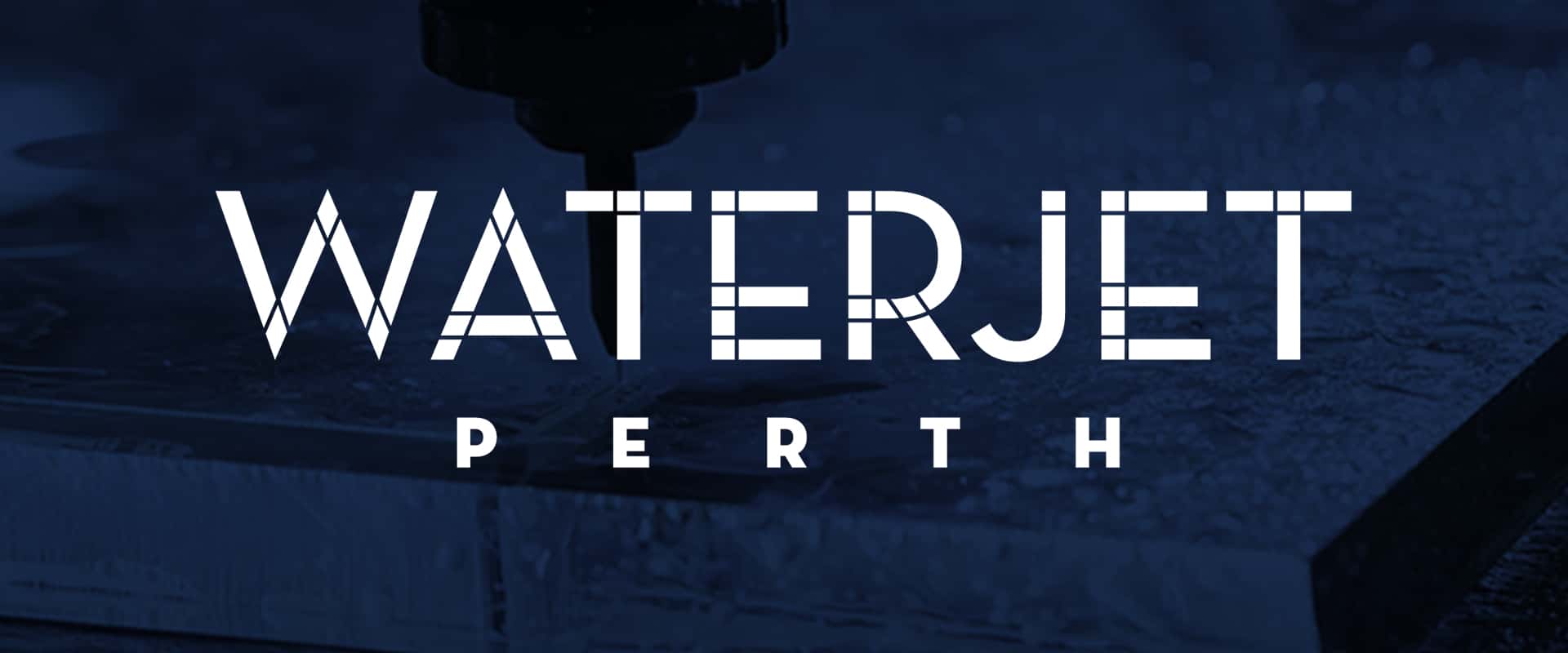 Who is Waterjet?
WaterJet Perth are carving a name for ourselves in the building, furniture making, automotive and renovation industries.
We are a locally owned company focused on making water jet cutting more accessible as a solution for those tricky, intricate, and tough jobs that need a little pressure applied.
What is water jet cutting?
Water jet cutters focus a stream of high-pressure water at the target material to cut and shape it with precision. Using a stream of water pressurised to 4,000bar* our machines cut through virtually anything:
Stone
Rock
Metal
Plastics
Composites
Glass
Ceramics
Rubber
We've got the tools to cut with precision for any material up to 150mm or 120mm for harder stuff like dense stone.
*1 bar = the pressure needed for water to rise 1m into the air. So our machines could theoretically shoot water almost 2km higher than Australia's tallest mountain.
The advantages of water jet cutting
Unlike laser and plasma cutting, water jet produces an accurate and clean cut without heat. That means no warping, melting, cracking or burning which allows us to work with a much wider range of materials. Water cutting results in a clean edge that doesn't require any further finishing.
How water jet cutting works
A computer-controlled cutting head directs water into a highly focused beam for millimetre-perfect cutting, even on the most intricate designs.
Water jet cutting is a fast, accurate and highly versatile method to manufacture machine parts, create intricate designs in a wide range of materials, and even create high-performance aerospace and automotive equipment from metal.
Water jet cutting handles much more complex operations than the simple punch process, without the heat concerns of laser cutting. For thicker and harder material, we add a granular abrasive to the water stream to boost its efficiency.
Who can benefit from water jet cutting
We offer customised solutions to suit a wide variety of applications. From ornamental to high-performance, outdoor and indoor, water jet cutters are incredibly versatile:
Precision tiling
Decorative screens
Automotive parts
Aerospace components
Precision porcelain and stone for plumbing
Rubber shaping
Metal or stone lettering
Company signage
Landscape ornaments
Stone furniture
Bespoke metal and stone designs
Whether you're renovating a house, building a hobby kit car, decorating a new office or looking for an innovative signage solution, WaterJet Perth can help.
We focus on finding custom, cost-effective solutions that bring your ideas to life using precision water jet cutting.