Decorative outdoor screens, fences and gates can add character and charm to any house. The possibilities of design and style are nearly endless and fully customisable when using a water cutting steel process. A water jet cutter uses a high-pressure stream of water (sometimes combined with a granular abrasive such as garnet) to cut a wide range of materials, including steel, aluminium, glass, stone and more.
Decorative screens can set the decor style of the whole house and can be used indoor or outdoor to provide sun protection, privacy or simply to create an inviting and cosy environment. 
Decorative outdoor screens
Decorative Metal Fences and Gates
If you are looking for a way to create privacy from your neighbours, decorative metal fences and gates can be the perfect solution. They can create interesting and decorative hideaways and give your garden walls some character, whilst giving you the level of privacy you need making you feel more relaxed and comfortable at home. View some of our past projects here.
Pool Safe Fencing
Rather than having a standard pool safe fence, you can give your pool and garden a completely different look and feel by using custom metal screens. Our water jet cutter will be able to precisely cut and shape steel, providing you with options that allow for breeze and that are easy to clean and maintain.
Garden & Art Sculptures
You can personalise your backyard and become your neighbour's envy with beautiful garden and art sculptures. As metals can become deformed due to excessive heat generated by other types of cutting processes (like laser cut), water jet cutting represents an ideal technique to cut steel. Our waterjet cutting machine does not use any heat, leaving little to no risk of cracking or damaging your materials.
Architectural Facades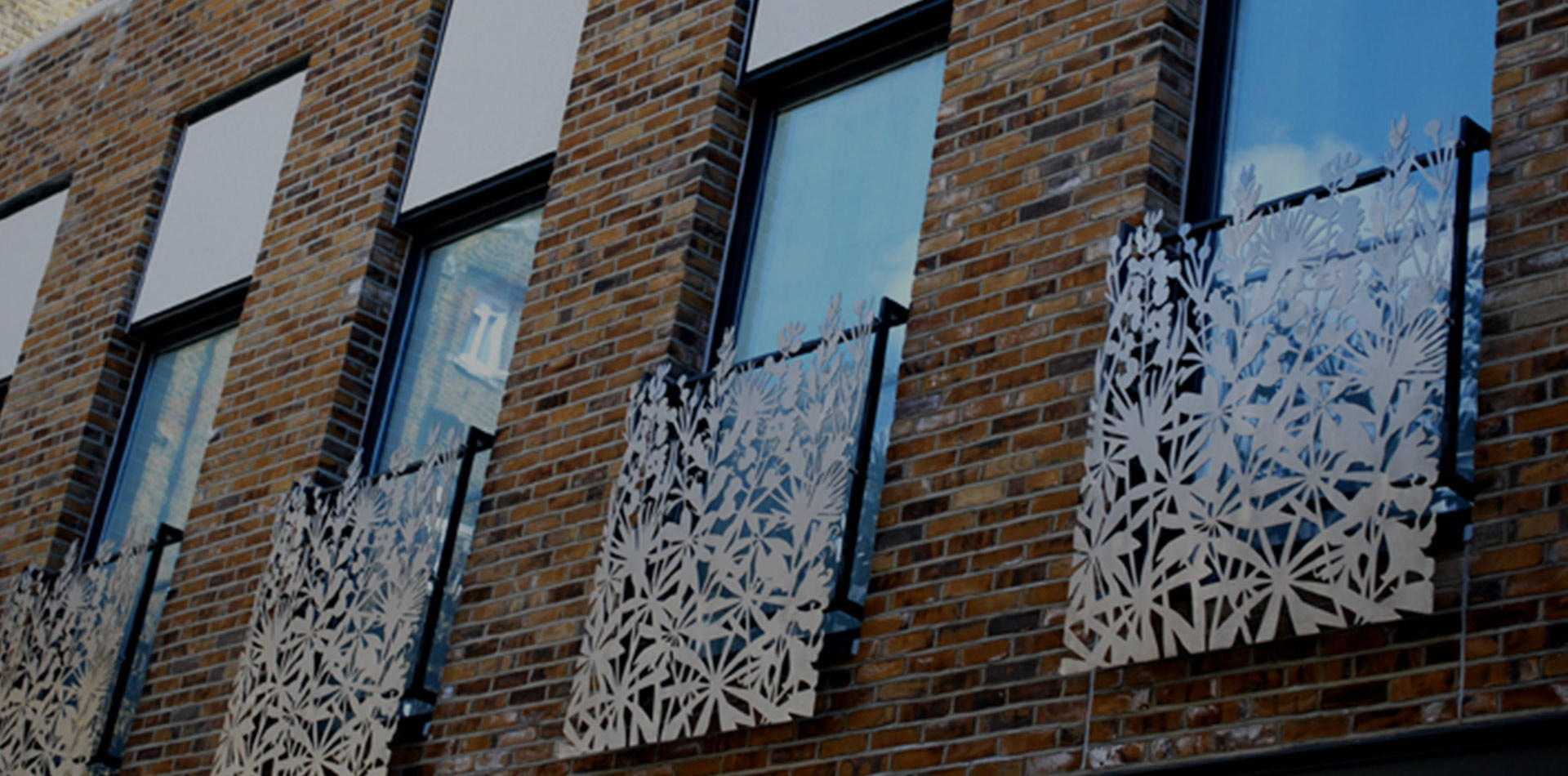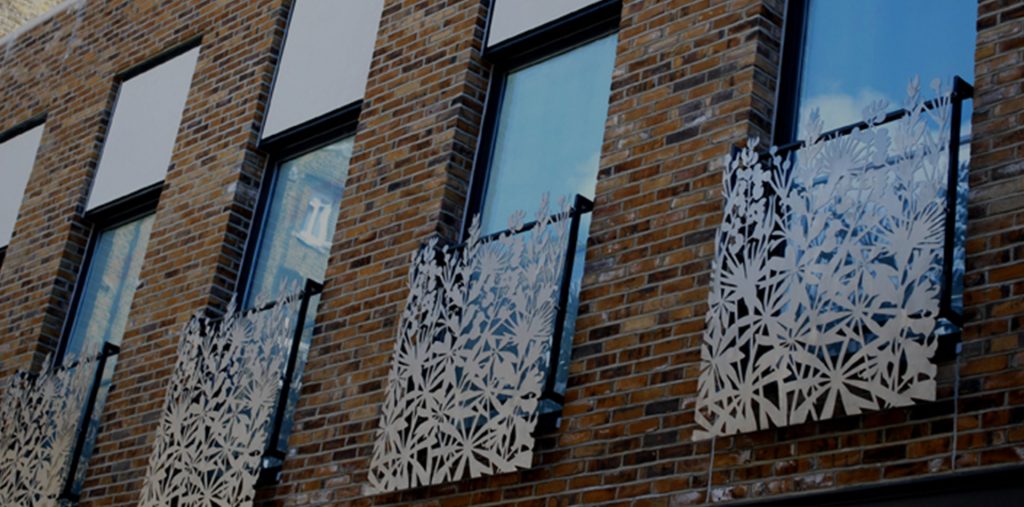 Our water jet cutter is perfect for cutting large architectural building panels for facades (or walls). They can be used on the exteriors of new and existing buildings to give a more classic or modern design. Our control system can be pre-programmed for any type of custom metal screen or facade that meets your requirements.
Decorative indoor screens
Decorative Bed Heads
A decorative bed head can give your bedroom a different mood and feel. Our experts will help make sure the decorative bed head is cut with complete accuracy and precision, with no sharp or dangerous edges.
Decorative Room Dividers
Room dividers allow you to break up different living areas. Whether you would like to separate the living room from the kids area, create a cosy, private corner to relax with your book, or separate a bathroom from a bedroom, a decorative screen panel is a very stylish solution.
Why settle for laser cut screens that often have heat damage such as melting, cracking, warping and hardening? A water jet cutting machine that employs water cutting with cold conditions and high pressure water creates a high quality finish. Our service is unmatched. We ensure a precise cut to your exact measurements, every time.
Book in a free consultation today with one of our experts to discuss your next project.