Waterjet Cutting Services Perth
WaterJet Perth goes above and beyond to achieve the best possible waterjet cutting results for every customer.
A waterjet cutting machine uses high-pressure water (sometimes with an abrasive particle added) to cut through a material. The biggest advantage of waterjet cutting over laser and plasma cutting techniques is that it is a cold operation, which ensures the chemical structure of the metal is unaffected. It can also handle much more complex operations than the simple punch process, making waterjet cutting the most versatile and cost-effective cutting service on the market today.

Waterjet cutting is used in industries where materials need to be cut with precision. The automotive and aerospace industries rely on waterjet cutting for efficient, precision cutting and shaping of custom component parts. The high-quality finish of waterjet cold cutting improves operational efficiency by reducing further processing steps and the absence of heat and dust keeps the workplace safe and environmentally friendly.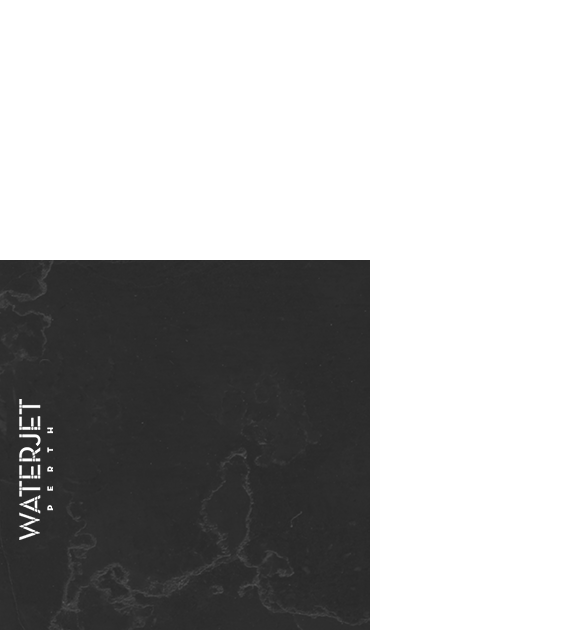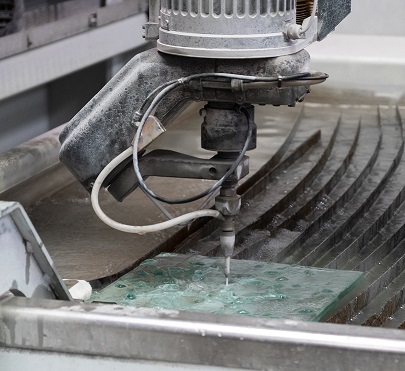 How Thick Can My
Materials Be?
The capability of the waterjet cutter varies according to the softness or hardness of the material being cut. The usual range is between 0.2mm and 150mm thick. Hard materials are usually cut within a 1mm to 120mm range. Stainless steel or stone with a greater thickness can be cut with a waterjet under certain circumstances. A successful result depends on the purpose for which cutting is done (for example prototype or production) and the unique system operating conditions. Custom waterjet cutting may be required for certain materials that have complex cutting specifications.
Cut Virtually Any Material with Waterjet Cutting

A specialised waterjet cutting machine can effectively cut through any material with precision and ease. Because it is performed under cold conditions, there is little to no risk of damage to fragile and heat-sensitive materials, making waterjet cutting the safest and most effective way to cut virtually anything.
Some materials that are commonly cut by waterjet machines are plastics, metals (like steels, alloys, titanium, and copper), rubber, glass, concrete, ceramics, and stone.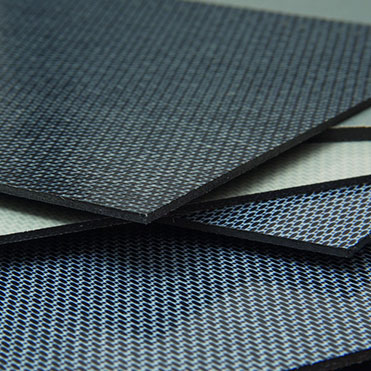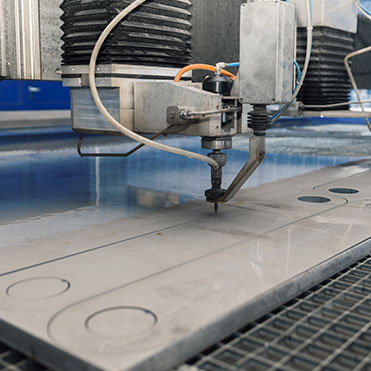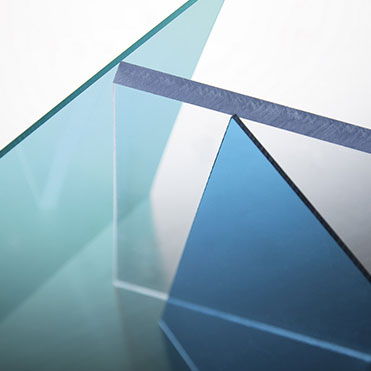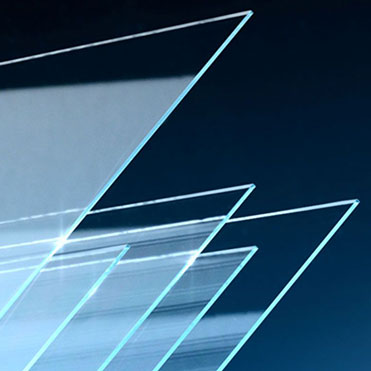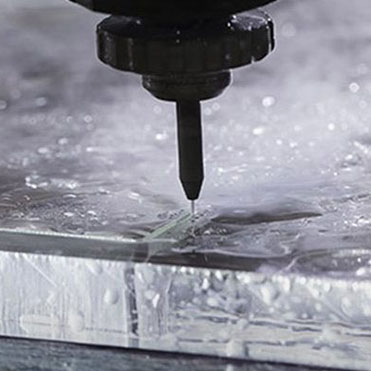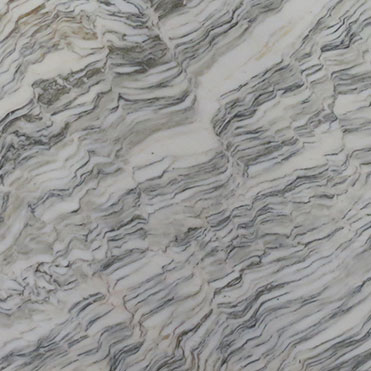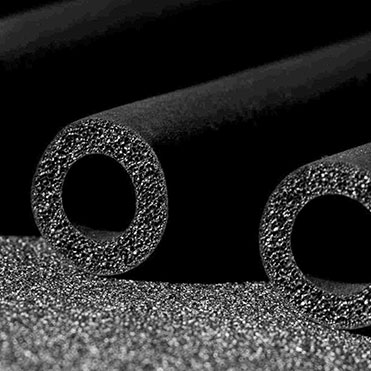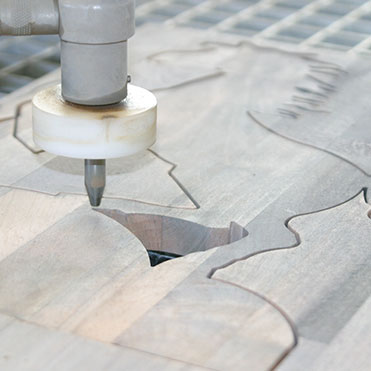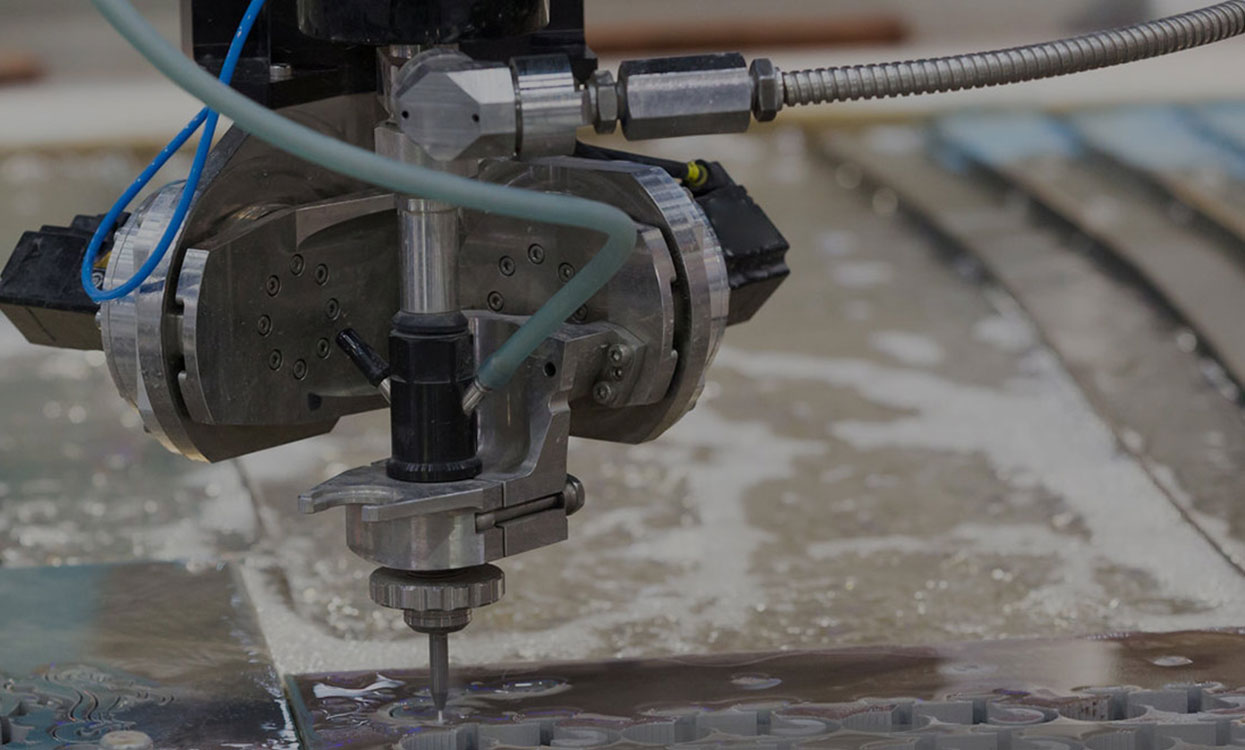 Why Should You Choose
WaterJet Perth?
WaterJet Perth provides customised waterjet cutting solutions for a range of Perth businesses. With our cutting-edge waterjet technology, we can cut almost any material with ease. From plastics to hard metals, you supply the material, and we will do the rest. For an obligation free quote or to learn more about our waterjet cutting services, contact us today on 0412 783 467.
What Our Clients Say About
Our Cutting Edge-WaterJet Technology
"Working in the mining industry, it's always fast pace - Waterjet Perth know this and we're never disappointed with their quality of work and turnaround time." 
"I had a leftover piece of metal sheet, which I had used for another project. I saw Waterjet Perth's cutting services, I sent them my design and they cut it within the week. The result was spectacular. Love love love my new garden feature."
"From the very beginning, communication and contact was prominent and the final result was spectacular. Thank you to the team you did an awesome job."
"Waterjet Perth were so so knowledgeable and easy to work with, Colin was a wonderful help. I couldn't recommend them enough."